The Beach Bards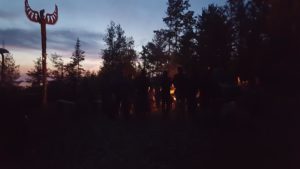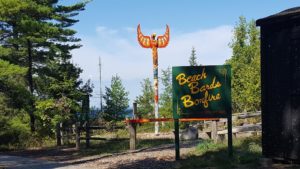 Beach Bards Bonfire
By Heart Poetry –  Storytelling – Music
Summer 2017 – Visitors Welcome
Friday nights beginning at 8pm with children's hour
(starting Friday, June 23, and continuing all summer)
Admission: $1
The public is welcome to come and share By Heart Poetry, Stories, or Music or to simply enjoy the experience of a community bonfire on the shore of Lake Michigan.
The decades long tradition of Beach Bards is a memorable experience for people of all ages.
Visitors may park in any Leelanau School lot and walk down the scenic boardwalk, across the Crystal River, to the bonfire circle or adventurous types can walk in from the beach near the Lanphier Observatory boardwalk.