Serving the Leelanau Community
Serving the Community
At Leelanau School, we are part of a small community, but believe we can make a big impact on our world.
Community Recycling
All Non-Hazardous Waste May Be Recycled on our Campus Recycling Center in cooperation with the Leelanau County Recycling Program. Available to the public, 24 hours a day, 7 days a week. This is the main method of recycling for our community.
Beach Clean Up Days
Students participate several times a year in beach clean up, not just on the school's shore, but on local lakes and shores.
Piping Plover Program
In Cooperation with the National Parks Service, Leelanau School students volunteer to protect one of Michigan's Endangered species from extinction by protecting the nesting sites of the Piping Plover.
Roadside Cleanup
Our kids do roadside trash pick up along M-22 to help keep our area pristine for locals and visitors.
Sharing our Talents
Our Music classes and "Mighty Snappy" ensemble performs for local groups and community organizations.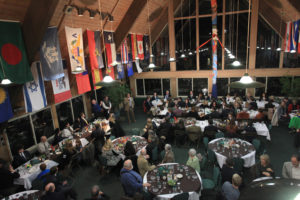 Fundraising for worthy causes
The Annual Mother's Day Brunch is hosted on our campus and run by our students. This is a service project of the National Honor Society in collaboration with Glen Lake High School, which raises funds for Habitat for Humanity.
Students, Family, Faculty and Community Members enjoying the 2015 Thanksgiving Feast and admiring the new totem!