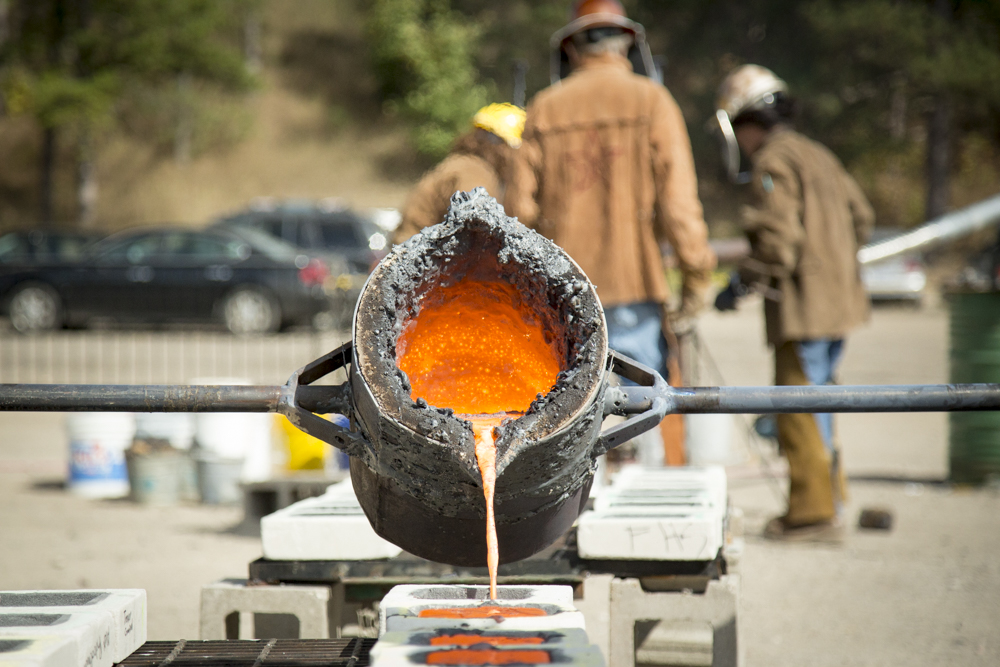 Iron Pour – A Unique Opportunity for Experiential Learning
Experiential Learning has always been at the heart of a Leelanau School education. Leelanau teachers are constantly looking for ways to purposefully engage with learners in direct experience and focused reflection in order to increase knowledge, develop skills, clarify values, and develop people's capacity to contribute to their communities, which is how the Association of Experiential Education describes the philosophy.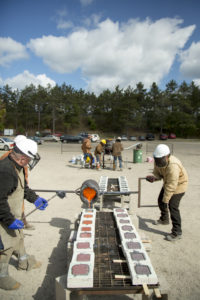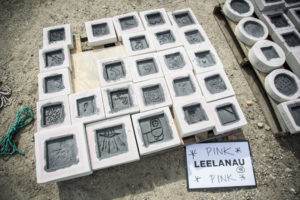 Recently Leelanau School students were given the unique opportunity to participate in a true multi-disciplinary experiential learning opportunity in collaboration with the Michigan Legacy Art Park at Crystal Mountain Resort. The event was actually directed by Leelanau's own visual art instructor Kaz McCue, who also happens to be the Artistic Director of the Art Park. Kaz (as we lovingly refer to him) invited Marquette metal artist, Theresa Smith,  the Artist-in-Residence for the Michigan Legacy Art Park, who has 22 years of experience with iron work, community projects, and art programs, to visit Leelanau and to introduce the students to the project and initiate the discussion.
As part of the creative process of creating a cast iron sculpture, scratch blocks were created where each student scratched designs into templates which were later poured with molten iron. One of our school values, "Stewardship" was particularly emphasized as students worked with donations of old radiators to break down for melting. This hands-on opportunity was the first step in the process of seeing junk transformed into art.  The concept of recycle and re-use is one familiar to Leelanau students, but this project was a new experience.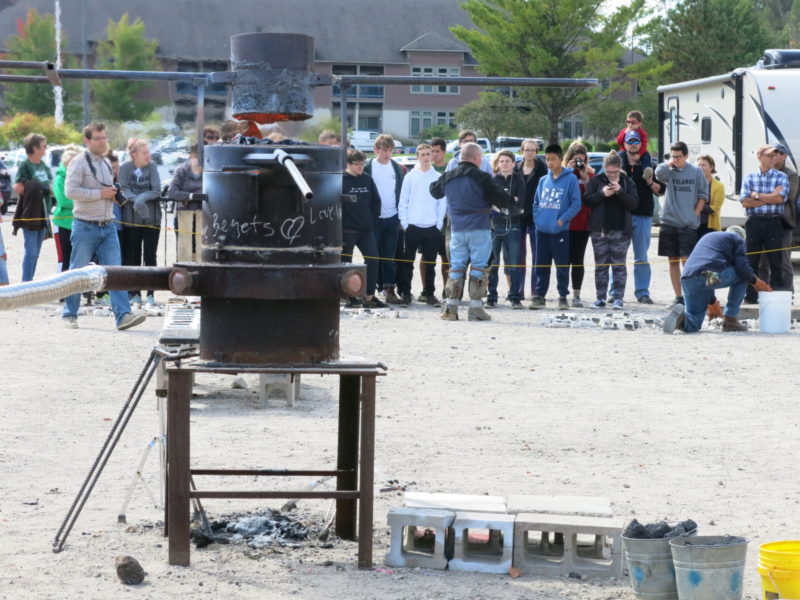 Students brought the novel project back to the classroom by choosing to focus their academic work on the following educational modules relative to this project: "Iron Ages: A History of Iron in Michigan and Beyond " (history) taught by Joe and Elizabeth Blondia, "Having a Melt Down: An Exploration of Melting Points" (science) taught by Jay Meyers and Cris Pina,  "Testing Your Metal: An Investigation of Metallurgy" (science) taught by Bruce Hood and Cris Pina, and "A Write to Own: Workshop a Creative Poem or Analyze the Mixed Self" (creative writing) taught by Tanya Firestone and Kim Speicher.
Finally, the process concluded with a trip to the Art Park at Crystal Mountain to spectate at the Iron Pour, where the iron was heated in a special furnace to 3,000 degrees and poured into molds. Following the pour, Leelanau students also got to tour the park, which features 50 outdoor sculptures and two miles of wooded hiking trails.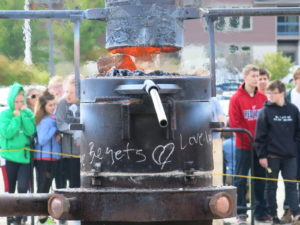 Read more about the Iron Pour at The Record Eagle.
Trackback from your site.